"Waiting on Wednesday is a weekly event, hosted by Jill (breakingthespine) that spotlights upcoming releases that we're eagerly anticipating."
I'm so happy right now, I'm just gonna illustrate this with a very nice GIF.
A new "Waiting on Wednesday" is on and this time I'm as happy as last week, because another great sequel finally has its cover and the release date revealed! BÄM!
GUESS WHAT?! This Beauty can be read in November 2015! (I'm not crying because I thought it would take much longer to release the second book!) At this point I would recommend for everybody to read the first book A Thousand Pieces Of You to prevent SPOILER! (Just sayin'…)
Titel: "Ten Thousand Skies Above You"
Author: Claudia Grey
Coming Out: November 3rd 2015 by Harper Teen
Expected Level of Impression: GREAT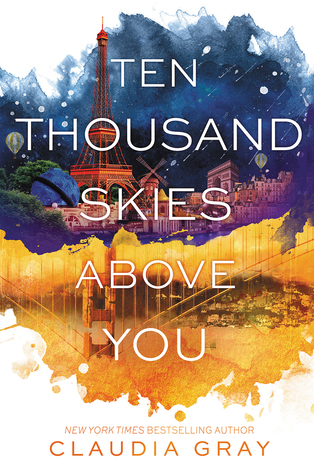 Summary

"Marguerite Caine has done the impossible, traveling to alternate dimensions with the Firebird—the brilliant invention of her parents, her boyfriend, Paul, and their friend Theo. But she has also caught the attention of enemies willing to kidnap,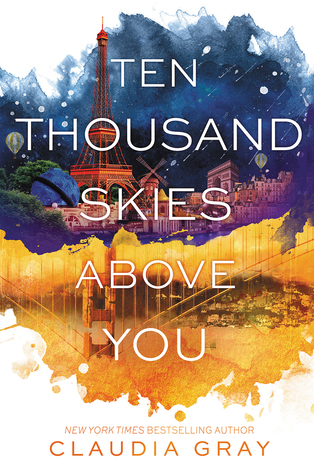 blackmail, and even kill to use the Firebird for themselves.
When Paul's soul is splintered into four pieces—pieces that are trapped within Pauls in other dimensions—Marguerite will do anything, and travel anywhere, to save him. But the price of his safe return is steep. If she doesn't sabotage her parents in multiple universes, Paul will be lost forever.
Unwilling to sacrifice her family, Marguerite enlists the brilliant Theo to help. The two forge a plan to save Paul and the Firebird, but succeeding means outsmarting a genius and risking not only their lives but also the lives of their counterparts in every other dimension.
Their mission takes them to the most dangerous universes yet: a war-torn San Francisco, the criminal underworld of New York City, and a glittering Paris where another Marguerite hides a shocking secret. Each leap brings Marguerite closer to saving Paul—but her journey reveals dark truths that lead her to doubt the one constant she's found between the worlds: their love for each other."
… Okay, that sounds kind of fun, I mean, for the reader. I certainly didn't want to be those two, having to rescue their friend and lover. It'll be good. Oh yes, it has to be!
What do you think about the Cover? Are you interested in reading the second book (after you've read the first one of course ;)) … What is your WoW-Pick?
By the way… this Cover is awesome, isn't it? Have a great day! 🙂