3.5/5 ★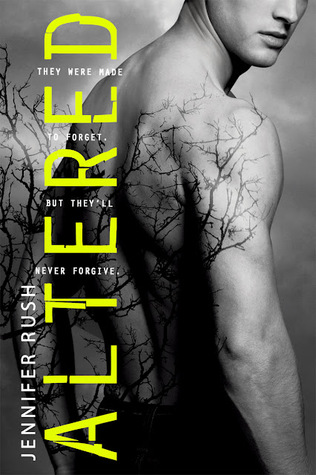 This book was a hard one. I'm so glad that Anna, the female protagonist, could turn the corner because I really wanted to like this book.


Summary
Anna lives with her Dad together (Mummy is dead) and works with him on scientific stuff. The creepy thing is that they nurture four boys, who are all living for about 5 years in their basement.
The mysterious Sam, Trev the calm one, the always hungry Cas (very high identification level!) and the grumpy Nick. While Anna gets along well with everyone, she is always scared by the furious Nick who obviously thinks that being held in a glass prison for 5 years isn't that great, while Anna and her father are taking bloodsamples and testing their abilities.
(Anna always wonders why he hates her so much. Ehm, excuse me? Would you naturally become best buddies with your prison guard?)
Nevertheless she manages to be best friends with Trev and to bake herself into Cas' heart (Chocolate Chip Cookies? Seriously?).
Of course, Anna is always asking herself what all these tests are for but her father won't give her the answers and so she …. what? You thought she tries to find out the truth? No way, she's just like "oh okay. Nevermind. Poor boys. Anna and her Dad are working for the "Branch" and sometimes this "Branch-guy" Connor visits. Or Riley. There are two guys but seem to me as one person being multiplied. Oh, and she's in love with Sam, obviously.
After Sams managing a brilliant escape, Anna's Dad begged them to take her with them because she would be punished as well for the outbreak.


Opinion
The first thing I have to say: Anna is freakin' dumb sometimes. She can't help it, I think.
Wait, I've saved the quote… Where is it? Ah, here:
(Situation: They have to steal a car to save their lives!) … and Anna is like:
"I just … I don't know if I'm comfortable with all this."
He gave me a look. "Now is not the time for your morality to make an appearance." (Trev)
Her life is threatened by some Branch agents and all she can think about is …. I have no idea what she's thinking. Maybe she wanted to run all the way to Lancaster (where they were headed) because she is totally working out every day in the lab?
That was the first time I rolled my eyes but nevermind, I still had hope. (This hope died soon enough but we'll come to that later).
Okay, this story between Sam and Anna is interesting but I'm more interested in the question if Anna will become a bad ass in the near future, because this whiny and confused-acting girl isn't made to be a main character in the story!
While Cas saves the story with his hilarious jokes and his steady hunger for any food, I hope, that something might accidentally kill Anna. No, just kidding.
In the beginning Anna mentioned that she had some combat lessons, so I had some hope she could defend herself. The funny thing is, while she totally failed the first few times … out of nowhere (the last 50 pages maybe) she was all hero-bad-ass-like. I haven't seen that coming because it was really happening without a plausible reason!
However, I have complained enough. The story lives (thankfully) with the boys (she calls them "boys". They are grown man with manipulated genes but nevermind. Boys fits just fine). The characters are authentic and funny (Cas, will you marry me?) and the style of writing is good as well.
There are enough suprising turns or new information introduced to the characters but while Anna is too dumb to figure at least something out on her own, Sam has to do all the work while she's gaping at him to keep the reader interested.
Eventually, I'll read the next two books, because Anna got herself together and I want to read some more about Cas, Nick and Trev. (Especially Cas … and the grumpy Nick. I might be the only one who like him … maybe because he's is the only one giving everyone a hard time AND staying interesting. A very difficult combination if you think about it!)
Just, so that you have an example, here is how Cas works (constantly thinking of pizza and icecream. I love this guy!)


"We're free!"
Nick sayin' something grumpy!
"Awesome." Cas rubbed his hands together. "Anyone have some marshmallows?"
Sure, I do.
If you liked this review please make sure to follow 🙂